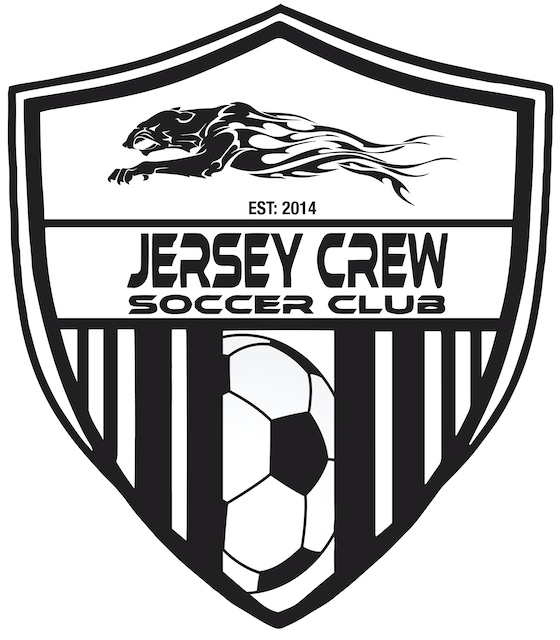 Tim Griffin, President

Tim has been coaching soccer for over 25 years.  Tim is a licensed soccer referee as well. Tim has coached from recreational soccer up to EDP Premier Level.  Tim grew up on Long Island playing travel soccer since the age of 5.  Tim has always been an advocate of giving kids the opportunity to play competitive soccer at a reasonable price.  His attitude has always been getting what's best for the kids without breaking the bank. Tim has 4 children that have played soccer. His daughter Meghan played for the D1 FDU Knights and his son TJ plays for the Jersey Crew SC Griffins. Tim currently resides in Pompton Plains, NJ. Tim is the coach of the U15 Griffins and the U19 Predators.
Frank Maggiore, Vice President
Frank has been coaching soccer for 21 years. Frank is a licensed soccer referee as well. Frank has coached from recreational soccer up to EDP Premier Level. Frank grew up on Garfield playing travel soccer for Lodi at the age of 7. Frank has coached teams to State Cup and League Cup finals the past 4 years. Frank is very passionate about the game; his philosophy has been to teach the players the correct way to play the beautiful game and have fun at the same time. Frank currently resided in Montville, NJ.  Frank is the coach of the U14 Stingrays, U16 Jaguars, U17 Cobras and the U18 Vipers
Oral Bullen, Director of Training
Current owner of Clifton Sports and Fitness, Oral played professional soccer with the L.A. Galaxy MLS 2006, Portland Timbers MLS 2006- 2007, Milwaukee Wave MISL 2006-2008, New Jersey Ironmen MISL 2008-2009. Oral played at the University of Massachusetts, Amherst NCAA Division 1 2001-2005. He was a 2-year Captain and received a number of All Conference Accolades. Oral Graduated with a B.A. in Economics. Oral is also the NJ and Girls Varsity Head Coach at Maryhelp of Christians Academy in North Haledon, NJ. Oral is happily married to Stacy Ann Bullen Esq., has one daughter and currently resides in Northern New Jersey.  Oral is the trainer for the U16 Panthers, and is training the Jersey Crew Training Academy Kids
Michael Gallo, Director of Coaching
Michael has been a travel soccer trainer and coach since 2010, and a trainer for CSF Soccer Academy.  Mike has worked with all different age groups, from U8 to High School level players. His love and knowledge for the sport, and passion for working and seeing kids getting kids get better every day is the main focus going into each and every session. Played high school soccer for St. Joseph Regional High School in Montvale, NJ, for former professional soccer player Cris DaSilva; who he credits for a lot of his coaching influence today.  Was always the most vocal player on the field and took command of the game. A club team player for Parsippany Revolution for 3 years, which was a top team in the nation. With the Revolution, he was a State Cup champion, won numerous top tournaments, and led to his recruitment at Manhattan College. At St. Joseph Regional, Mike received All-League and All- County. He was also the teams top goal scorer as a Junior and Senior.  Mike is the trainer for the U15 Griffins and the U17 Cobras
Brandon Adler, Trainer
Brandon started playing for Montville Travel when he was 6/7 years old and up until early middle school. In 8th grade, he made the NJ ODP state team as well making the Region 1 team.  As a youth soccer player, Brandon played for the NJ: NY metro starts when they first started making super Y teams when he was 13 years old. When he made the team, 2 months in they changed the name to NY Red bulls as well as the Us soccer development academy was introduced.  He played for the NY red bulls academy team from 2007-2014 and was a 3-year captain.  He played at times with NY Red Bull's professional first team training alongside the legendary players such as Theiry Henry, Tim Cahil, and others.  Brandon went to Seton hall Prep and was a 2 times super Essex conference champion, 2 time Essex county champion 2009-2010, 2009 Non Public A state champion (2nd time in school history) , NJ star ledger Team of the year and Team ranked #7 in the USA NSCAA poll in 2009 and #27 in the USA 2010. Brandon was seen and offered over 20 scholarships, ranging from teams in the Big East conference, Big Ten, ACC, AAC, and Patriot), but ultimately decided to sign my letter of Intent to Providence College in the Big East conference.  At providence college, Brandon was a 4-year starter at center back.
He was selected as a Two time All Big East Selection (2013-2014, Big East All-Tournament team (2014), Big East Tournament Most Outstanding Defensive Player (2014) 2-time NSCAA 2nd team all Great Lakes Region Selection (2013-2014).  Brandon currently coaches Verona High school as the freshmen boys head soccer coach and assistant with varsity team. Brandon is currently the trainer for the U18 Vipers
Milenko Popovic, Trainer
Milenko currently plays for the NJ men's soccer league and throughout his career, also played for the White Eagles SC 2005-present, Vermont Voltage 2004-2005, New Jersey Stallions 2002-2004 and NY/NJ Metrostars, 2002.  Milenko has also played for the Serbian National Team as well as college soccer at Jacksonville University where he recorded the most assists in the nation.  Milenko is the trainer for the U10 Barracudas, U14 Stingrays and the U17 Cobras.
Maureen O'Connell
Maureen graduated from Fairleigh Dickerson University in Hackensack, New Jersey. She graduated with a degree in Psychology. Maureen was an Elite Level player at the Division 1 Level being named Defensive Player of the Year. As a Youth Player she won 2 New Jersey State Championships. Maureen has coached athletes at all ages. She has Coached Youth Players in the Chester, NJ area and ran Fitness Classes for Adults. Maureen is a USSF Licensed Coach.  Maureen is the Trainer for the U19 Leopards.